Albums
Singles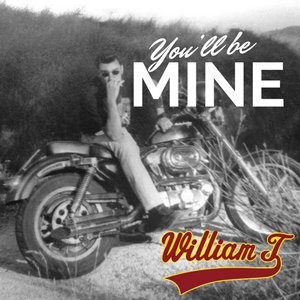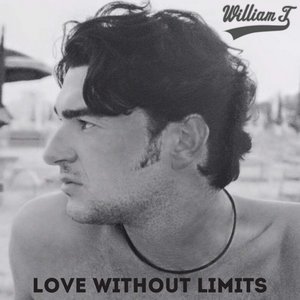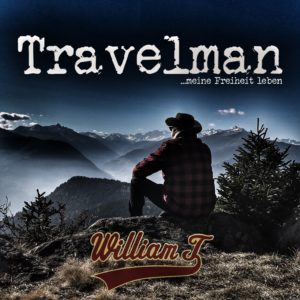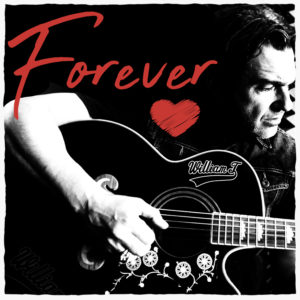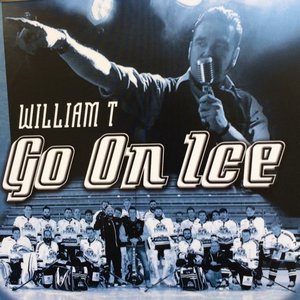 BIOGRAPHIE
🇩🇪Seit 2004 spielt der frühere Solokünstler und Elvis-Impersonator WILLIAM T mit seiner Band The Black 50's und hat zusammengenommen weit über 20 Jahre Bühnenerfahrung.
Auftritten beim dem Good Rockin' Tonight Festival in Frankreich, dem Uferlos Festival Freising (D), dem Rock'n'Roll Weekender in Walldorf (D), der Rockabilly Convention in Pullmancity (D), verschiedenen Tattoo- und Harley Conventions, als support Band von The BossHoss in Meran (Ita) und Andreas Gabalier in Bruneck (Ita), Anastacia's Aftershow Party in Samnaun (CH) sowie Bestplatzierung bei diversen Elvis-Festivals und Band-Conventions und in diversen Internationalen Radiosendern zu verdanken, dass WILLIAM T, längst über die Grenzen seiner italienischen Heimat hinaus bekannt ist. 
Im Jahre 2014 gewann er mit seiner Band beim International Rockabilly Contest in Deutschland einen Plattenvertrag. Darauf folgte sein 2. Album "Shake It Baby", darunter 9 selbstgeschriebene und komponierte Songs. 
Im März 2017 erschien seine Single samt Musikvideo "Go On Ice", gewidmet an seinen Lieblingssport "Eishockey".
2018 erschien dann das Album "Rock'n'Roll Baby" mit all seinen selbstkomponierten Songs, darunter drei auf deutscher Sprache.
Am 9. September 2019, an seinem Geburtstag, ist seine neue Single "Love Without Limits" erschienen.
Während "Corona Lockdown" schreibt er neue Songs und Ende Juni veröffentlicht er seine neue Single " You'll Be Mine".
In Zusammenarbeit mit seinen Freunden Philipp Burger (Frei.Wild) und Chris Kaufmann (Truck Stop), wurde die neue Single "TRAVELMAN", auf deutscher Sprache produziert und im Jänner 2021 veröffentlicht. Sie wird gleich ein Ohrwurm!
"Forever" (release day war der 14.02.2022)eine sanfte Ballade ist die neue Single und die erste eigen Produktion aus seinem "Recording Sudio'94".
BIOGRAPHY
🇺🇸 William T, once a solo artist and Elvis impersonator, has been performing with his band The Black 50's since 2004. Altogether he can point to 20 years of stage experience.
Thanks to different performances (Good Rockin´Tonight Festival – France, Uferlos Festival Freising – Germany, Rock'n'Roll Weekender – Germany, Rockabilly Convention – Germany, different Tattoo and Harley Conventions, as the support band of the BossHoss in Merano – Italy and Andreas Gabalier in Brunico – Italy, Anastasia's Aftershow Party in Samnaun – Switzerland) as well as great rankings at different Elvis-Festivals and Band-Conventions and appearances at different international radio stations, William T is long well-known far beyond the borders of his home country Italy.
In 2014 he and his band won a record contract at the International Rockabilly Contest in Germany: his 2nd album "Shake It Baby" was born featuring 9 songs written and composed by William T.
In march 2017 his single and music video "Go On Ice", a dedication to his favorite sport Ice Hockey was released.
2018 the album "Rock'n'Roll Baby" was released. All of the songs on this album were written by William T, three of them in german.
His new single "Love Without Limits" was released on his birthday, the 9th of September 2019.
During "Corona Lockdown" he writes new songs and at the end of June he releases his new single "You'll Be Mine".
In cooperation with his Friends Philipp Burger (Frei.Wild) und Chris Kaufmann (Truck Stop) the new Single "TRAVELMAN", was produced in German and released in January 2021. She's about to be a catchy tune!
"Forever" (release day was February 14th, 2022) is a gentle ballad, the new single and the first own production from his "Recording Sudio '94".